Ickenham Pubs
The Tichenham Inn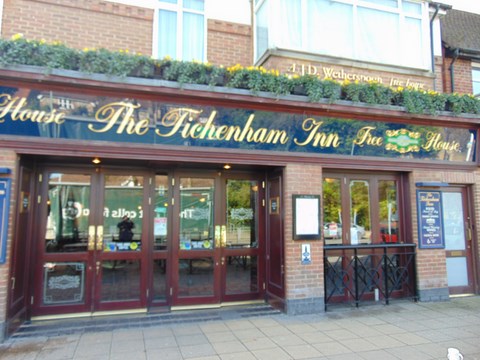 'Tichenham' is how this area was recorded in the Domesday Book, compiled for William the Conqueror in 1086. Ickenham remained a farming community until the 1920s. Although reduced in size, Church Farm survived until 1946. This Wetherspoon pub stands on part of the old farmland.
The Coach and Horses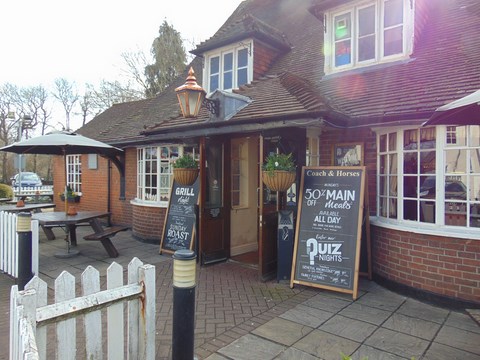 There has been a public house on this site since 1722, and some of the foundations for this building may be even older.
Today it is a pub / restaurant and has a large garden.
The pub may be found just adjacent to Ickenham Pump

Be aware the car park, although free, operates as a "Pay and Display" where you need to present a coupon at the bar to obtain a refund. Please see signs in the car park itself for exact details.
Move to the pub's own web site
---
Home...At The Fox and Geese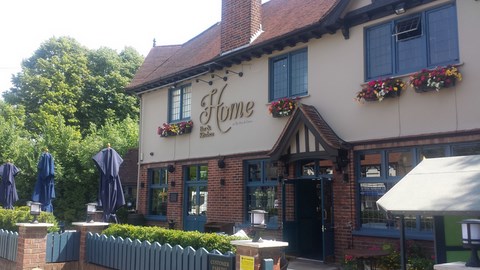 The Fox And Geese (or the Fox as it had become) was given a substantial makeover in early 2017 and is now an up-market pub / restaurant.
This pub is located on Long Lane just up towards West Ruislip from Ickenham Pump.
Many years ago the leader of the Klu Klux Clan illegally entered England and was found by the powers that be in this pub!
Move to the pub's own web site
---
The Soldiers Return (Closed)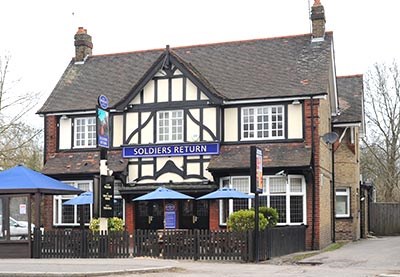 Update October 2020 - Closed and the future is uncertain.
This pub is situated a little outside the main village centre and close to West Ruislip Underground Station.
Probably best described as a decent if unremarkable establishment.
---