HS2
High Speed 2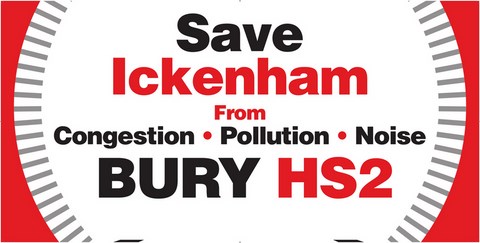 The HS2 rail line will emerge close to West Ruislip Golf Club and then run to the north of Ickenham so the village itself will be largely untroubled by it once it is completed.

HOWEVER, during the construction period (around seven years) it is feared that there will be massive problems caused by local road closures and the multitude of lorries needed to transport both equipment in and spoil etc. out.

There are a number of local action groups that have been formed and links to some of them, and the "official" HS2 web site(s), may be found below.
(For the record the owner of this web site is AGAINST HS2, but the web site will only convey information and not my views, or be used as a sounding board. However, if you wish to comment or vent your spleen then the
message board
is a good place to do this)
Hillingdon Against HS2

Hillingdon Against HS2 is working to save our local communities from the devastation and disruption the High Speed Rail 2 project could create.

The government wants to use at least £42 billion of your money to build a new high speed rail line from London Euston non-stop to Birmingham and beyond. That is £42,000,000,000!!! This price DOES NOT include the trains!!

There is still lots to be done to overturn the HS2 proposals and we still need your help. There is a never-ending source of stories on HS2 in the media on our facebook page, please join in to keep up to date.

The biggest infrastructure project in the UK, and the most expensive railway in the world, HS2 will hurtle through parts of Ruislip, Ickenham and Harefield at speeds of up to 300kph, causing residents loss of properties, businesses and leisure facilities.

A link to Heathrow in phase 2 of the HS2 project may wreak further chaos and devastation on our borough, particularly South of the A40. It could mean up to 10 years of construction work, and local residents will be effectively living in a huge building site during this time. Please look at this website for ideas on how you can get involved and help.We are affiliated to STOP HS2 and support the work carried out by HS2 Action Alliance.

Check out and join our Ruislip Facebook group for updates and discussion, and follow us on Twitter @HillingdonAHS2.
Ickenham Residents Association HS2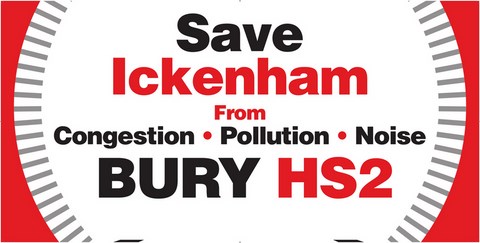 See this page for the Residents Association point of view
Your HS2 Ticket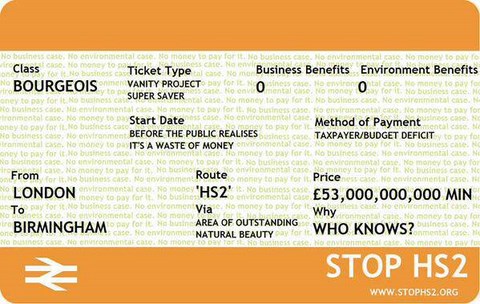 The Goventment HS2 Web Site
Read all about the project here