ADVERTISING ON ICKENHAM ONLINE
Banner Adverts

To advertise on this site AND the Ruislip group of web sites please go to this page (On Ruislip Online) where you can see what low cost options are available to you.

It should be noted that you will also be advertising on the Ruislip Online "Group" of web sites
Ickenham Motor Company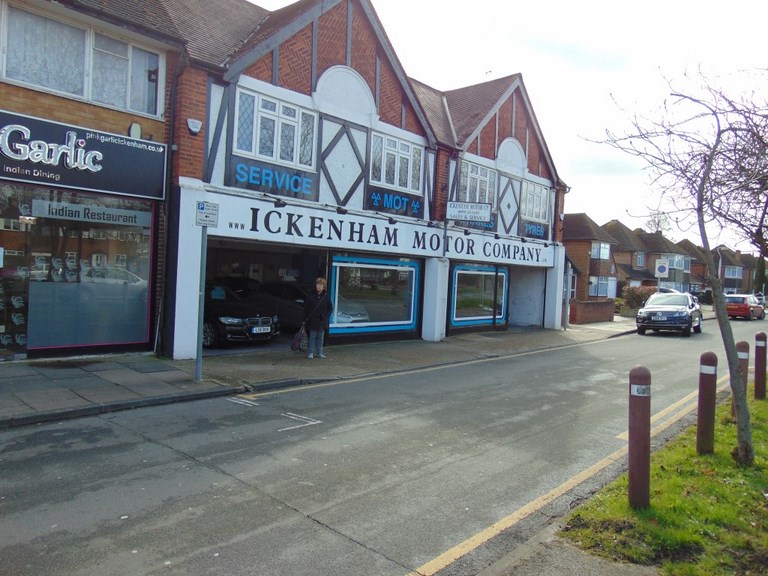 From Wikipedia
Ickenham is an area centred on an old village in Greater London, part of the London Borough of Hillingdon.

While no major historical events have taken place in Ickenham, settlements dating back to the Roman occupation of Britain have been discovered during archaeological surveys, and the area appears in the Domesday Book. Buildings from the 14th, 15th and 16th centuries remain standing and have been restored in recent years.

The village was originally split into four manors, but later there were two: Ickenham and Swakeleys. The old manorial home of Swakeleys, a 17th-century Jacobean mansion Swakeleys House still stands, and much of the Swakeleys estate was sold for housing in the 1920s. Ickenham's manorial home, Manor Farm, now forms part of Long Lane Farm. A military station, RAF West Ruislip, was opened in 1917. Its final use was for the Navy Exchange of the U.S. Naval Activities, United Kingdom command between 1975 and 2006.

At the 1901 Census, Ickenham had a population of 329;[1] at the 2001 Census the population had reached 9,933, although census figures show a marked population decline during the 1960s and 1970s. By the 2011 Census, the population had reached 10,387.

When Ickenham obtained a railway station on the Metropolitan Railway's line between Harrow and Uxbridge, a great deal of residential development started in the village, and it gradually became part of the London commuter belt.[4] Ickenham expanded with the sale and development of much of the Swakeleys estate in 1922 and became part of what was later termed "Metro-land".