Ickenham West London
A general look at the west London Suburb of Ickenham
This is NOT a "News" styled web site.
If you are a resident of the village and would like to contribute or make suggestions please
contact me
---
Ickenham in West London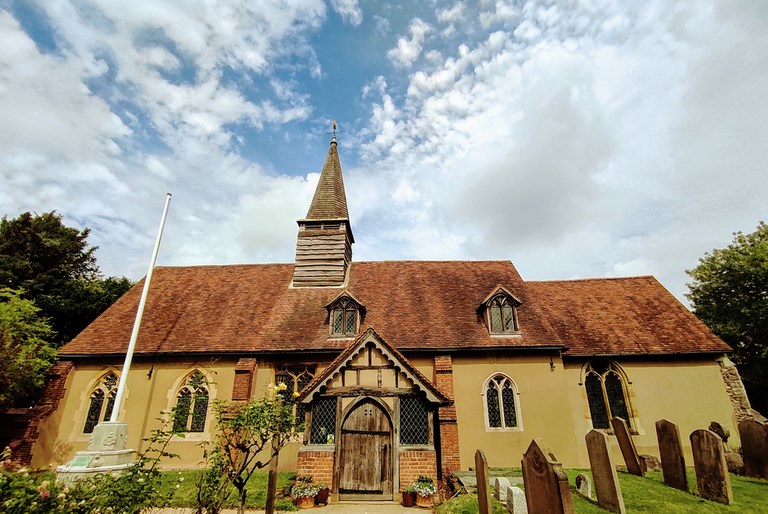 About Ickenham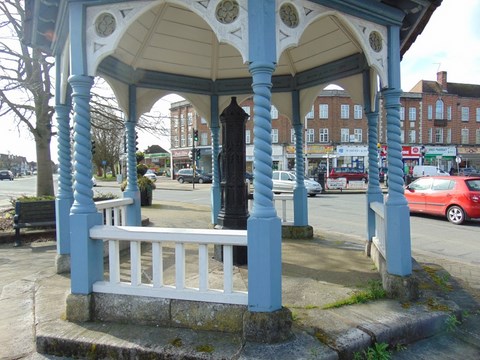 The estate was first recorded in Domesday Book as Ticheham, 'the farmstead of a man called Ticca' and hence the name attached to the local Wetherspoons. St Giles' church was in existence by the mid-13th century and the oldest part of the present building dates from the 1330s, it has been much extended over the years.
Three substantial homes built from the 16th century onwards survive today: the first being the small Manor House; Sir Edward Wright's somewhat grand Swakeleys House, completed in 1638 (and has had an interesting history) and finally the mid-18th century Ickenham Hall.
Charlotte Gell established almshouses, which were built in 1857 on land she had donated, and bequeathed funds for the construction of the rather grand canopied village pump, which was installed in 1866 and has been repaired many times over the years.

The railway came in 1905 failed at first to alter the character of the village but the sale of most of the Swakeleys estate in 1922 resulted in much building work taking place and a large number of houses now stand on what were the estate fields.

Several more housing estates followed in the 1930s, including the Glebe Estate, Swakeleys Estate and the Ivy House estate, while the so-called 'Ickenham garden city' which took the place of what was Milton Farm.

More private developments filled out the suburb in the 1950s and 1960s, after which the soc called "Green Belt" was devised and some land in the area remains protected to this day.

Swakeleys House was restored and converted to offices in the early 1980s but it's future is often a matter of debate.

The former USN (RAF) Base in Ickenham and West Ruislip was torn down and is now a large housing estate known as Ickenham Park.

The main road running through Ickenham is a constant stream of traffic heading towards the A40 at Hillingdon or Swakeleys Road and on to Uxbridge and likewise in the opposite direction towards Ruislip.

Only the very centre of the old village remains well preserved but long gone are the days when a quiet afternoon could be spent in Ickenham, today traffic is a major issue for the "village".
---